Curiosity drives us to explore new places. Sometimes the places we discover are ones we want to never forget.

And so My Spot was created to help you remember your favorite spots and so much more all in just
3 simple steps
.
1. Find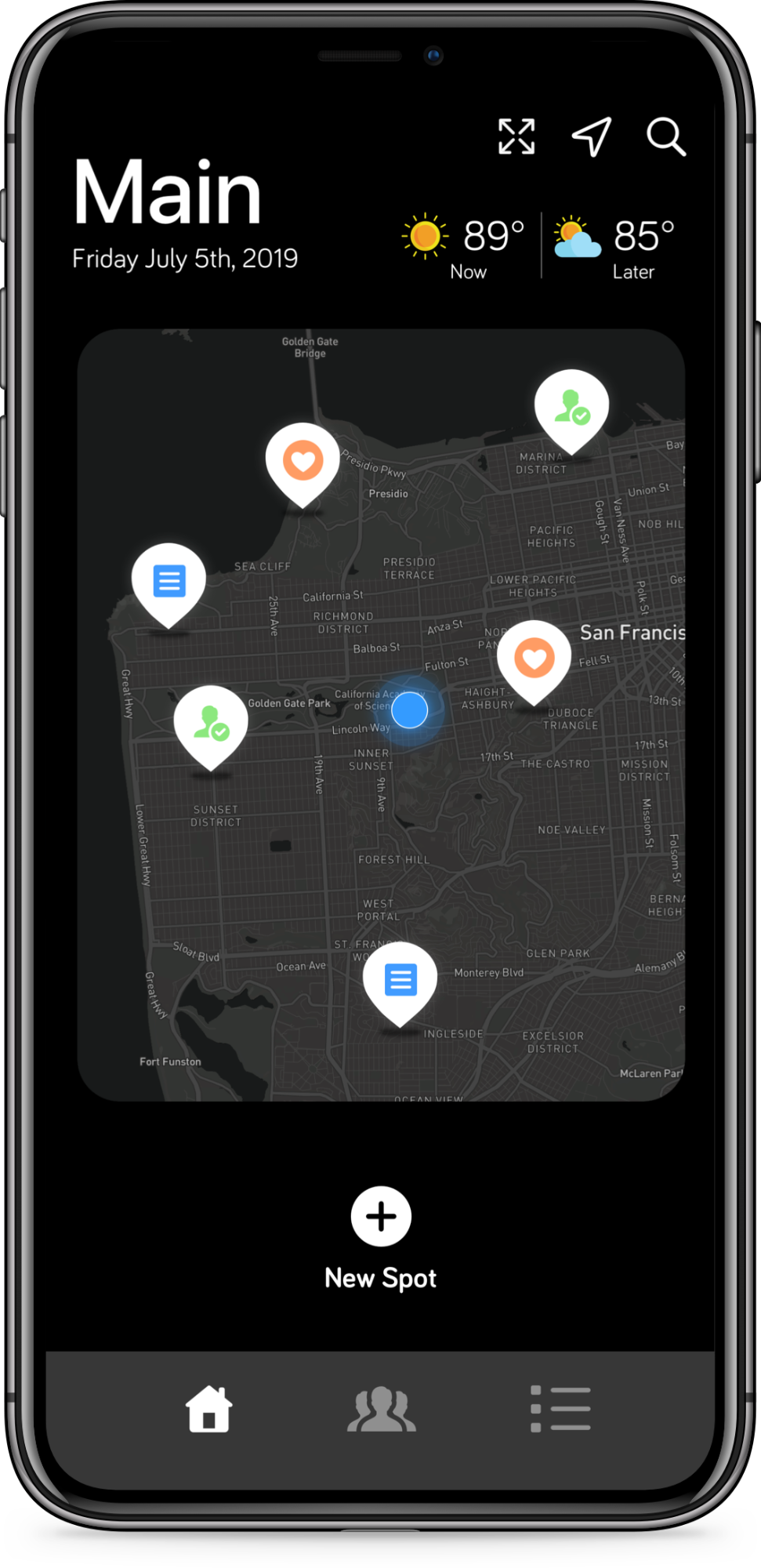 It all starts with finding your spot. 🧭 Explore the world and mark spots as you go. Maybe these spots might be photography locations 📷 you want to go back to at a later date, or perhaps they are secret hideouts fo you and your friends.
Can't seem to find the perfect spot? 🧐 No problem. Let's head over to the map tab to get your creative side flowing. 🎨 It will show you tons of spots from ones posted by your friends and family to just random amazing spots to visit.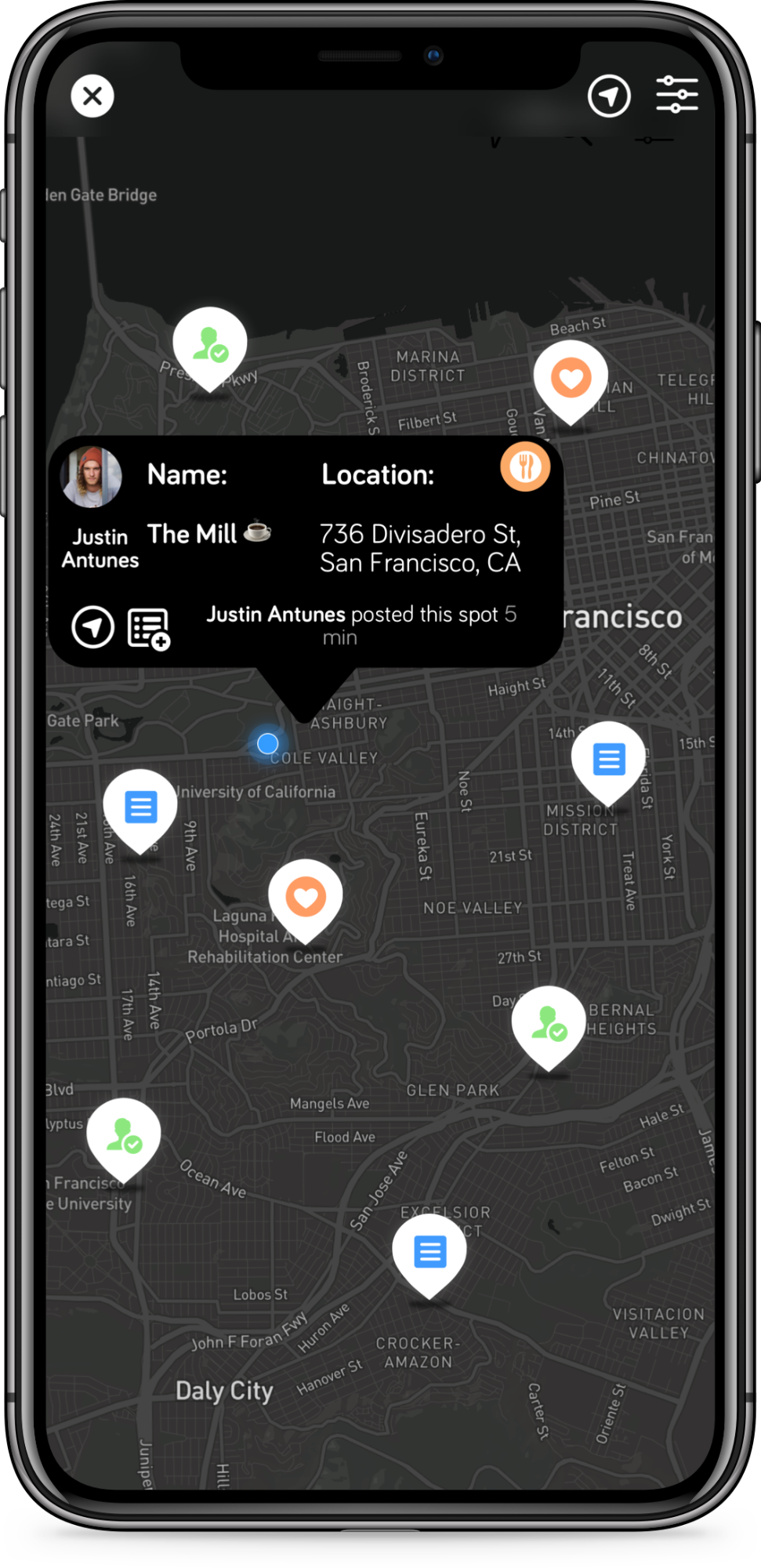 2. Mark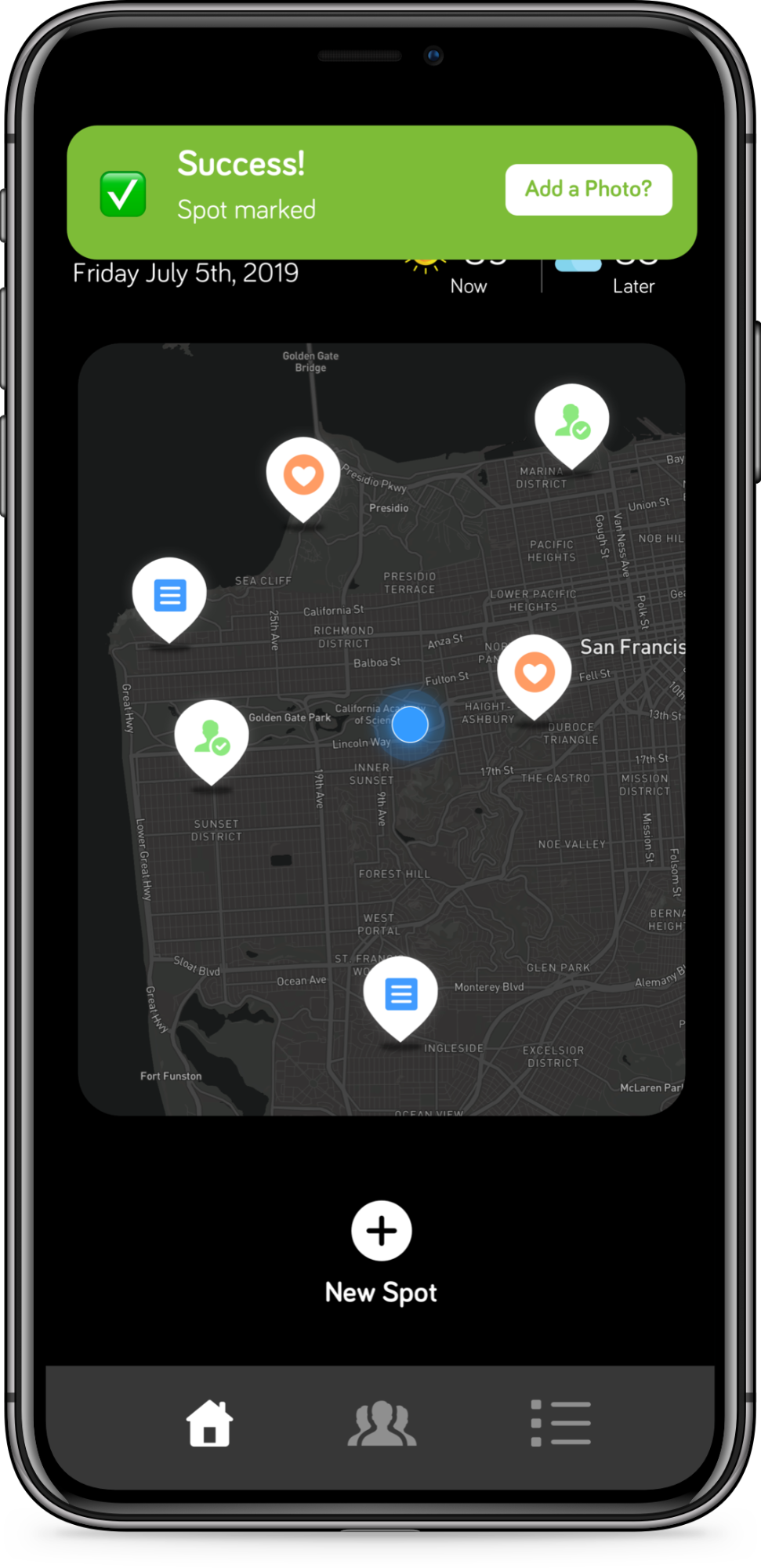 We won't leave you in the dust. 💨 We make sure our users know what is happening, which is why when you mark a new spot, visual feedback is provided. This can be seen all throughout My Spot.

Once you mark the spots, you will need a place to store them, of course. Not to worry though as My Spot has that as well. Just hop right over to the Spots tab and see all your marked spots as well as view more information on each one, 📈 favorite it, ❤️ add it to your completed spots list, ✅ and even get directions to it from wherever you may be.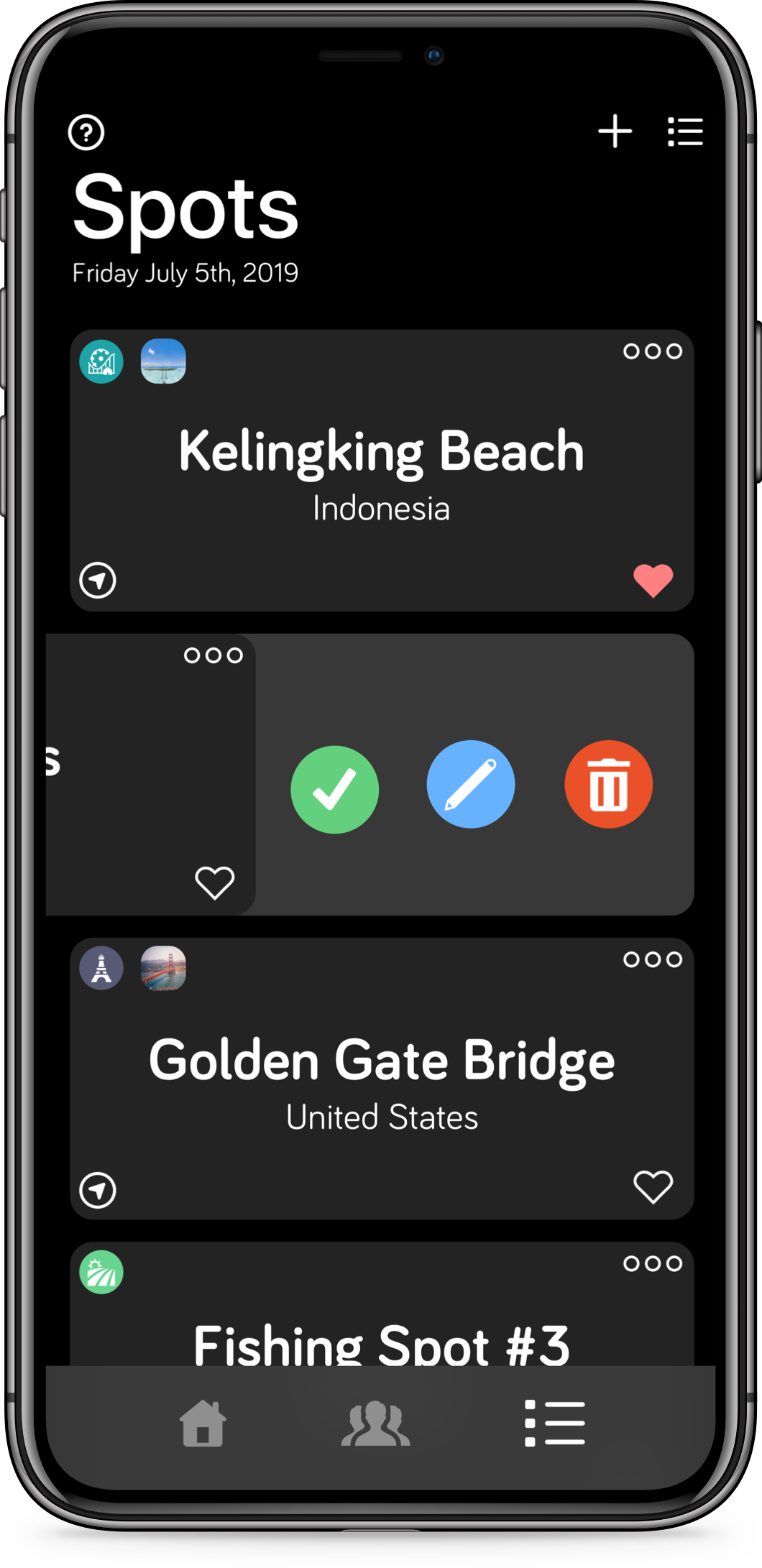 3. Share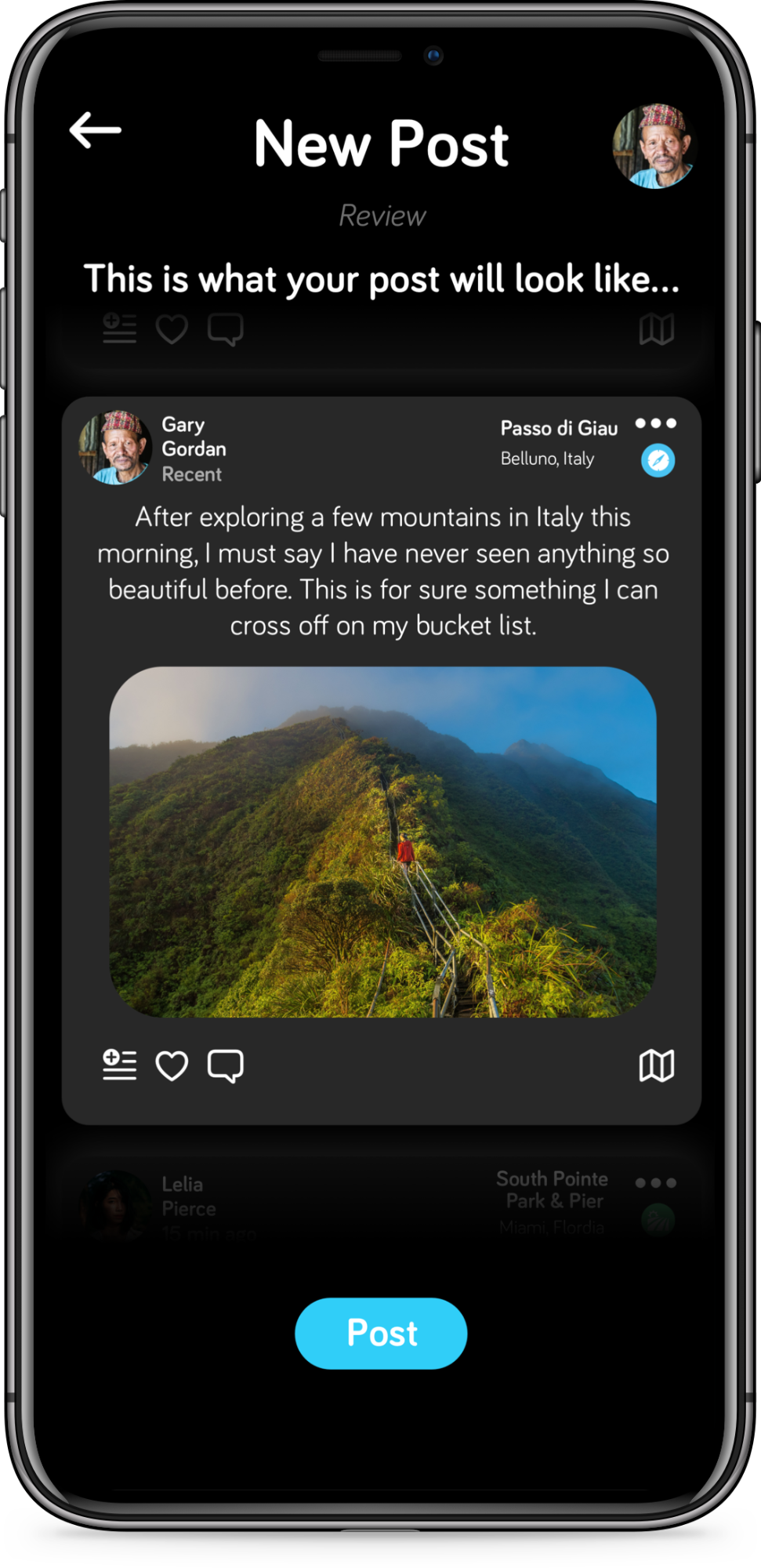 Now it's time for the world to see all the great discoveries you made. 🌍 And for you to see theirs. In the Share tab, you can do just that.

Now that you have posted your spot why not look at what others have to share. Like, ❤️ comment, 💬 and even add ➕ their excellent spots to your own personal list to visit at a later date.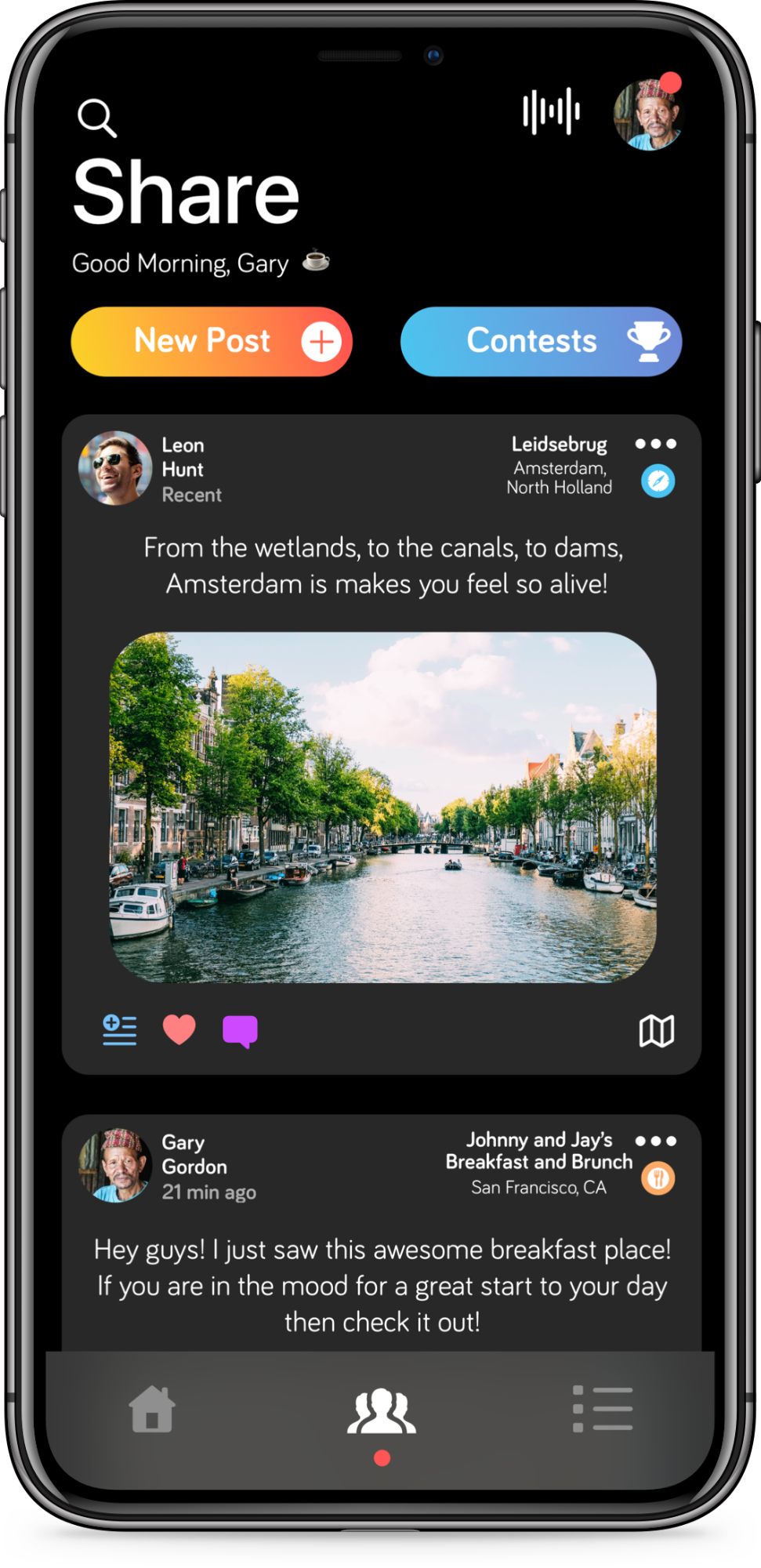 Win or Relax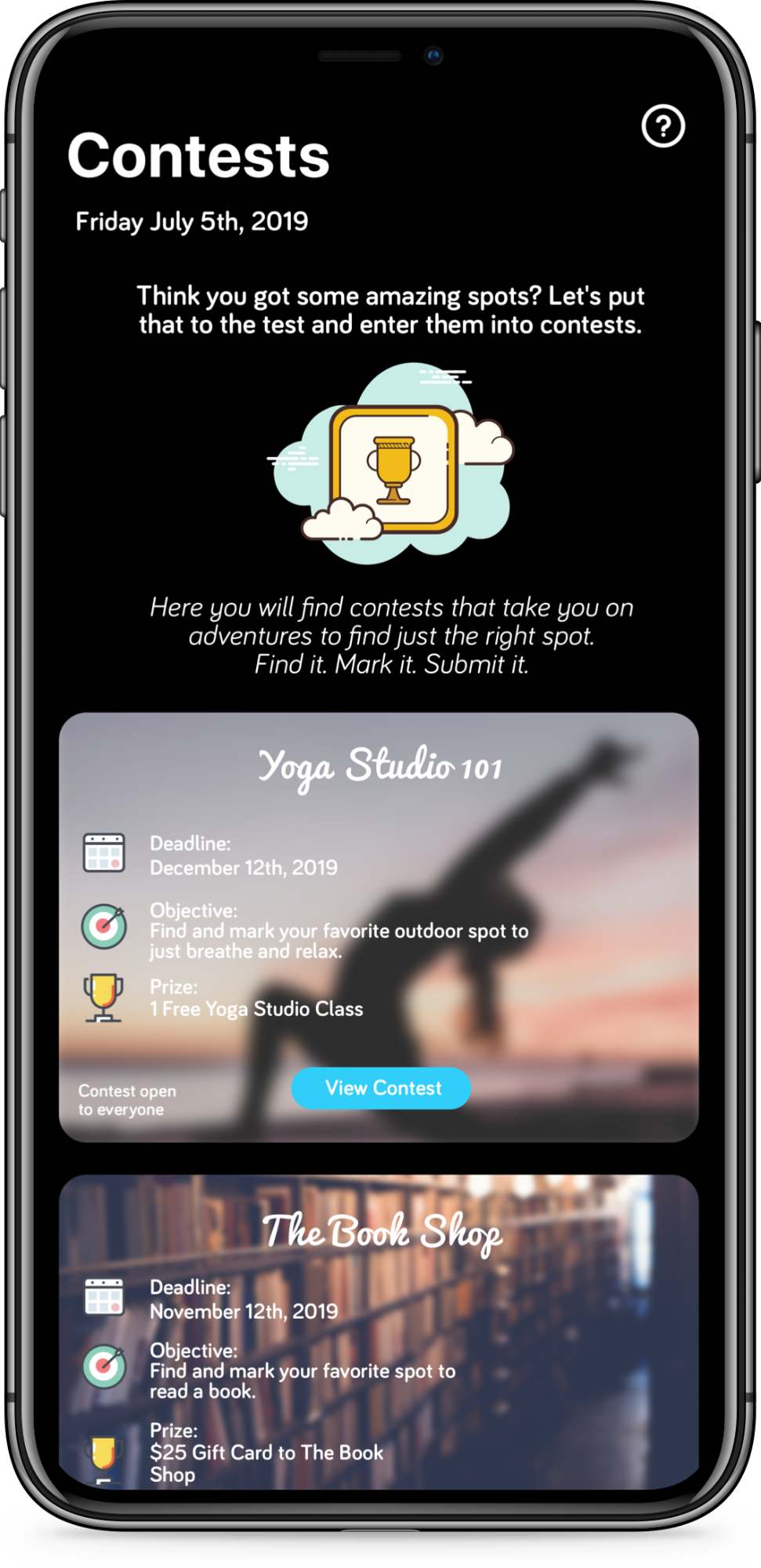 Think you got some of the best spots? Let's put that to the test by entering your best spots into contests to win prizes and much more!

Cold winter day outside? ❄️ No problem just grab your hot cup of coffee and put on a story that will take you from adventures on the Amazon Rainforest all the way to the Keys of Florida.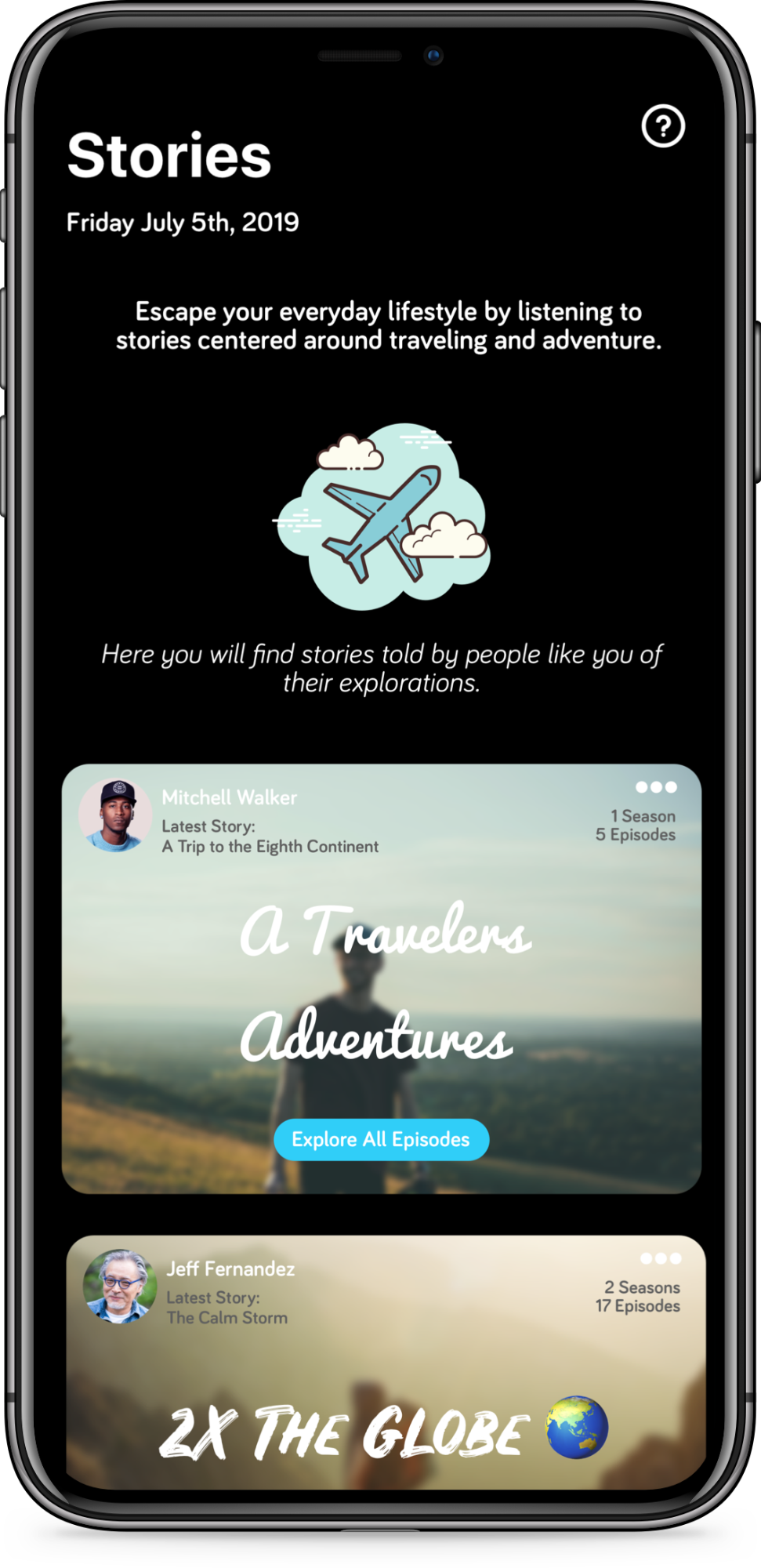 To list just a few more features...
· Follow other users
· View other users profiles
· Manually add spots to your list
· See your spots and others on a map
· Tag your spots so they can be quickly sorted
· View the time and current weather for each spot
· mix up your profile to make it look more like you
· Enter your spots into contests and win some awesome prizes
· Discover spots marked around your area by other users like you
· Listen to a story from people who have traveled around the world